Almost every purchase in the Insider Shop includes special members-only features that you can activate on your Techdirt account. There's also a whole category of blog perks that you can purchase in various subscription and one-time packages. Some features will be familiar to Techdirt readers, and others are brand new: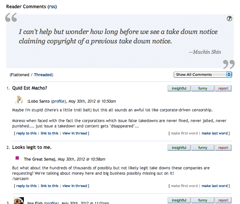 First Word/Last Word Credits
Included with most purchases.
First Word/Last Word credits are included with most purchases in the Insider Shop. In some packages they are granted on a recurring basis, such as the 15 credits per month included with the Behind The Curtain subscription. These recurring credits do not stack from month to month—if you purchase such a subscription, your credits will be refilled to the total amount on a monthly basis. In other packages, credits are granted on a one-time basis and will neither replenish nor expire.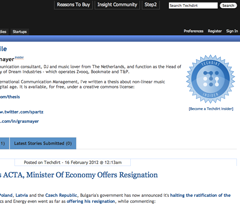 Insider Badge
The Insider Badge appears on Techdirt user profile pages and is exclusive to people who have purchased something from the Insider Shop (or our previous offerings). It also attaches an Insider tag to all your Techdirt comments—and there may be other surprise bonuses for Techdirt Insiders in the future.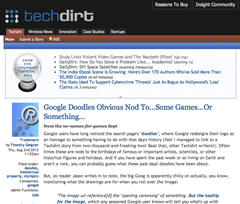 Techdirt Crystal Ball
Available as an annual subscription, and included with certain purchases.
The Crystal Ball appears on the front page and exposes five upcoming blog posts from behind the scenes at Techdirt. You'll see a selection of unpublished posts, as well as information on when they are scheduled to appear. When a post is scheduled to be published within two hours, you'll be able to read and comment on it. So not only do you get a glimpse of the innerworkings of Techdirt and early access to the news, you also get a chance to kickstart the conversation with other Insiders. The links aren't restricted, either—you're free to share them or keep them to yourself as you see fit.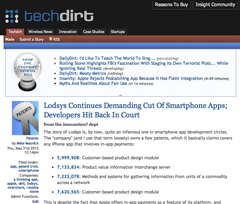 Crystal Ball Plus
Available as part of the Behind The Curtain package, and included with certain purchases.
The Crystal Ball Plus gives you unprecedented backstage access to the Techdirt blog. Just like the Crystal Ball, it exposes five unpublished blog posts from the Techdirt queue—but with the Crystal Ball Plus, you don't need to wait until they are scheduled for release before you can access them. You can read any of the five posts at any time—often hours, days or even weeks before they public, so you'll get a glimpse of how some posts evolve and change behind the scenes. Once a post is scheduled to appear on the site, you'll be able to comment on it as well.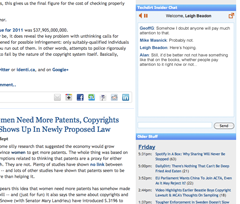 Insider Discord
Available as part of the Watercooler package, and included with certain purchases.
The Insider Discord is a place for Techdirt supporters to chat alongside our staff and contributors. Messages from the chat are visible in the sidebar of every page on Techdirt, but only members can join the conversation!